Long Business Description
19 Grey Street,
Queenstown, 5319
About A2A Kopano Incorporated:
A2A Kopano Incorporated was developed out of 11 practices countrywide. The company has during its short span of time grown threefold and has 11 offices throughout 7 provinces of South Africa with the head office in City of Tshwane (Gauteng). Our regional offices, each has specialised partners that serve as Directors dedicated to this firm.
A2A Kopano Incorporated has 25 Directors and each of them have an average of 20 years of auditing, business and advisory experience in each field in which services are provided.
A2A Kopano Incorporated was formed to leverage the collective capacity and enable the delivery of excellent services to our clients. A2A Kopano Incorporated provides clients with improved service through pooled resources and expertise. We provide a platform for sharing of resources in training and technical standards. We create capacity to provide public and private sector with enhanced services in terms of expertise and a national footprint.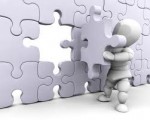 Long Business Description
19 Grey Street
Queenstown 5320
About Charteris & Barnes Chartered Accountants:
Accounting services, Auditing services, Management Services (Public and Private Sector), Estate Planning, Administration (Deceased and Insolvent Estates), Trusts (Formation and Administration), Formation of Close Corporations, Tax Planning, Business Consulting.