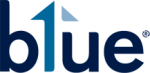 Long Business Description
Mayibuye Place, 355 Kent Avenue
Randburg 2194
About Blue Finance:
Through Blue's relationship with Mayibuye Group, strategic partnerships with the other subsidiary companies in the Mayibuye stable have been formed, and are proving to be mutually beneficial to all parties concerned.
With its extensive African footprint, a new ethos and the management expertise of Mayibuye, Blue is now positioned to service its growing customer base across the continent, extend its distribution model, provide value to shareholders and deliver on its vision, mission and core values.
Blue provides retail financial services to customers in countries across its 12 operations, and is expanding its operational reach to other countries. The countries it currently services are: Botswana, Ghana, Kenya, Lesotho, Malawi, Namibia, Nigeria, South Africa, Swaziland, Tanzania, Uganda and Zambia.
Send Message
Please
log in
to be able to send messages to the listing owner.