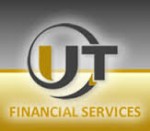 Long Business Description
Trekfred Building, Shop 11, 492 Voortrekker Road, GEZINA
Pretoria
About UT Financial Services:
UT Financial Services South Africa (UTFS SA) is a registered financial services provider focused on partnering with and developing opportunities for the small-to-medium businesses that drive South Africa's economy.
We pride ourselves on breaking through the old-school barriers to financial freedom for South African SMEs, helping them invest in their skills as they expand and succeed.
Our simple three-step process to financial independence means loan approval for qualifying businesses is granted within 48 hours.
Access to finance is often the hardest barrier for smaller companies to overcome as they strive for success.  That's why at UTFS SA, when they say NO, we say WHY NOT?